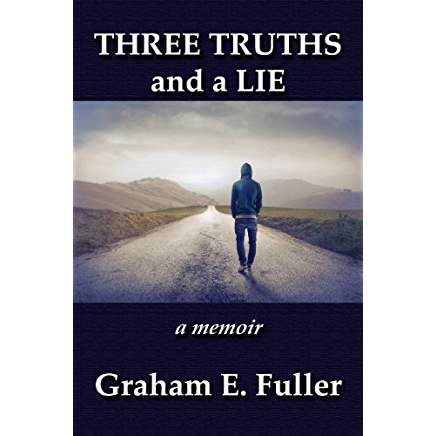 A father's struggle to save his adopted son from alcoholism, drug addiction and self-destruction.
Three Truths and a Lie
Luke, a Korean adoptee, comes to an American family at age one and gradually loses his life's way to die from addiction to crack cocaine at age 21. It is also a story of his adoptive father, a CIA officer who offers an unsparing and vivid account of his own efforts – wise, misguided, passionate, naive, creative, ultimately unsuccessful – to save his son.
Luke is warm, likeable, funny, quick to win friends – and a skilled deceiver able to impress others with a seeming maturity and urbanity. But the image he works to create for himself is increasingly belied by the darker realities of his life and the black hole he creates around his family.
Fuller writes of his poignant quest – through multiple family crises – to grasp the meaning of Luke's life and death against a broad international backdrop from Afghanistan to Latin America.
In exploring the mysteries of adoption, identity, drug addiction and its impact on all the lives it touches, Fuller provides insights into this harsh reality that affects so many families – across all races, cultures and socio-economic strata –to ultimately make peace and find a state of grace beyond guilt and grief.
Available in paperback at: Amazon 
eBook at: Kindle